Washitsu Offer | Private Onsen weekday offer
Washitsu Ichi - 20% off when booking from Monday to Thursday
Washitsu Ni - 20% off when booking from Monday to Thursday
Washitsu Kazoku - 20% off when booking from Monday to Thursday
Washitsu Omotenashi - 20% off when booking from Monday to Thursday
Weekday offer - Offers for overnight stay on weekdays when visiting YOKO ONSEN QUANG HANH
Discover the village of Onsen in Phù Tang located in the midst of the magnificent valley of Quang Hanh, put yourself into the hot mineral water to remove all the trouble. The offer is intended for guests who prefer a high-end private mineral bathing experience at the Washitsu apartments in the Japanese Gardens. 
Each Washitsu is designed fully equipped as a small Japanese house with a private onsen pool, sauna, and bath. Each guest will be offered a traditional yukata costume for a relaxing walk around the Japanese garden. 
Refer to the detailed price chart for 2023 (before the offer):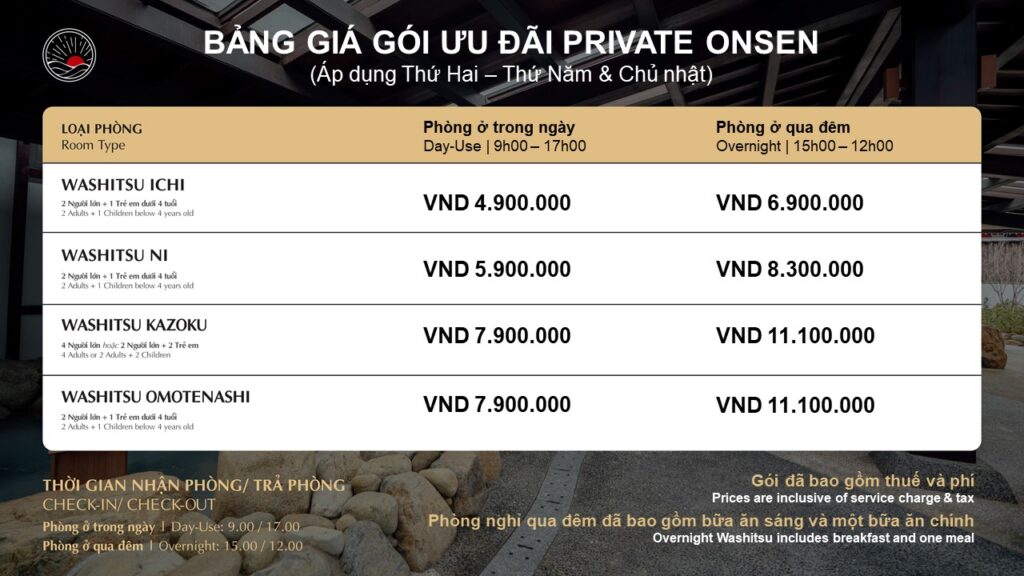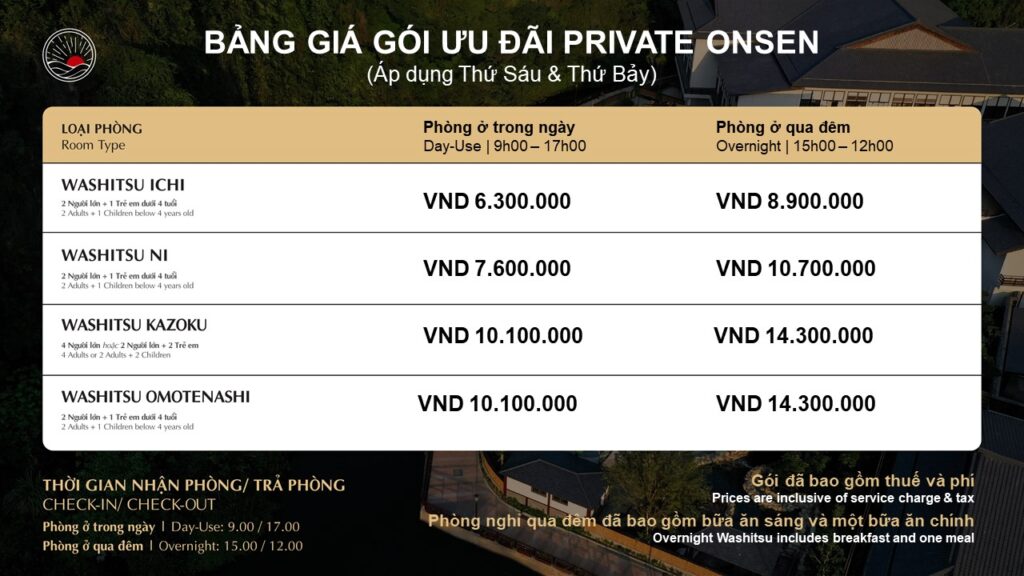 Terms and Conditions:

Applicable for booking from Sunday to Thursday each week.

20% discount for guests booking 14 days in advance and 10% for guest reservations within 14 days. Full advance and not complete in any case.

Applies to both rooms and does not include dining services. All costs incurred are charged with the service fee at the facility.