Private Onsen open all day in week
Public Onsen operating hours: 9:00 to19:00 (Standard)
Public Onsen operating hours: 19:00 to 20:00 (Premium)
Explore the Onsen village of Phu Tang in the middle of the magnificent Quang Hanh valley, immerse yourself in the hot mineral water to wash away all your worries. Special offer for customers who love to experience high-class private onsen bath at our Washitsu in the pure Japanese garden.
Each of our Washitsu is designed as a Japanese house with separated onsen mineral bath, sauna, and bathtub. Each guest will be provided with a traditional yukata outfit and wooden clogs for a leisurely stroll around the Japanese garden.
Bonus gift:
During weekdays (Monday - Thursday)
Complimentary ticket to Public Onsen (excluding meals) for adults 

Or comlimentary lunch/dinner meal (applied in case Public Onsen is not open)

Complimentary Coupon 100,000VND/guest to buy lovely souvenirs at Yoko Store (applied on minimum bill amount of 500,000VND)

01 coupon 500,000 VND per washitsu to discount of set menu from 2,000,000VND/set serving in Washitsu (Private Onsen)

Coupons are only available during stay
During Weekend (Friday - Sunday)
Complimentary ticket to Public Onsen (excluding meals) for adults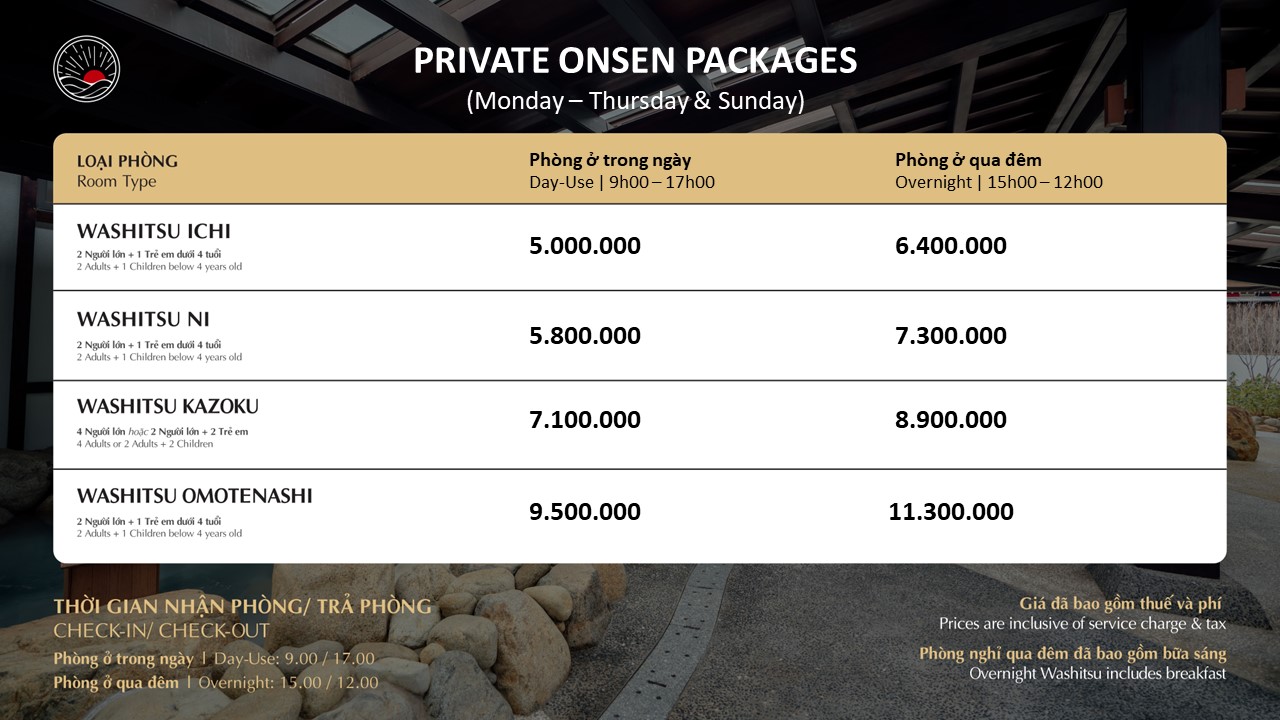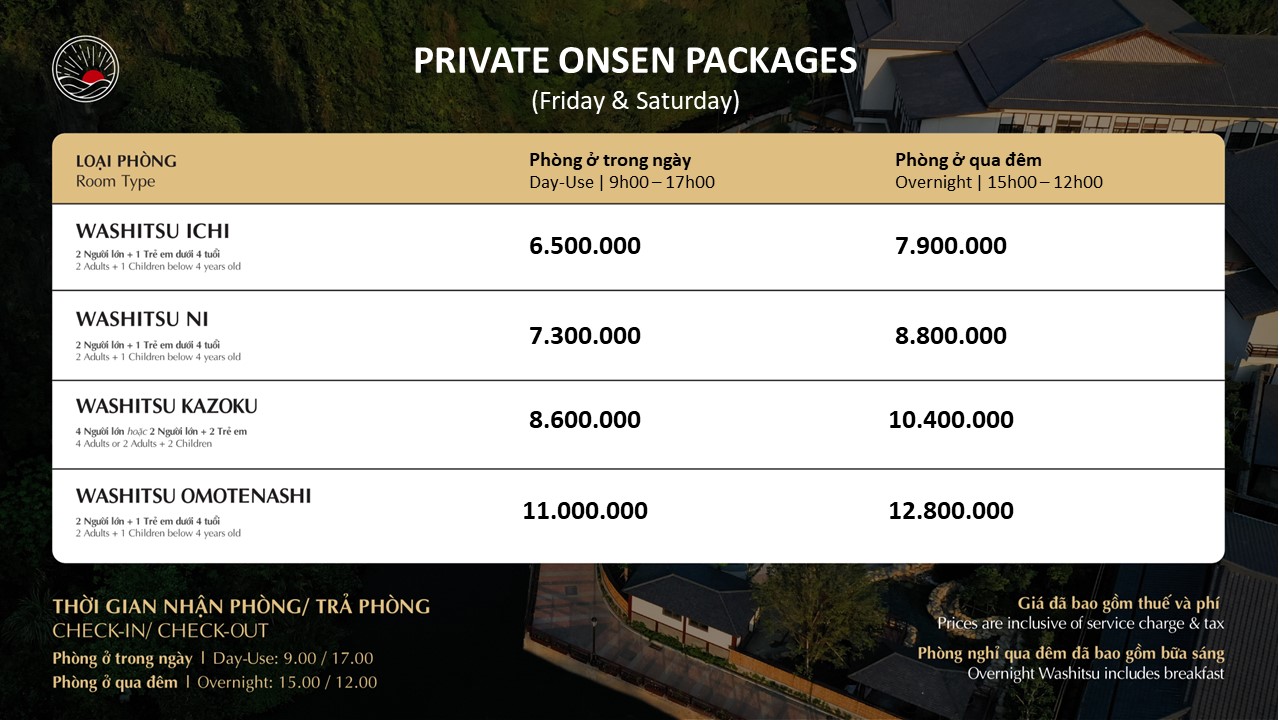 (*) Customers can use Public Onsen tickets within Public Onsen's operating hours: 9am to 10pm.
Reservation is required to be made at least 48 hours in advance. Surcharge and child policy follows resort's regulations. Prices do not include beverages, massage, spa, transportation, and other services not specified.