Onsen Baths
25 unique onsen baths and 18 unique pot baths for male and female, offering relaxing and therapeutic experiences both indoors and outdoors.
Saunas
A variety of saunas help to relax muscles, improve circulation and stimulate the release of endorphins
Spa Service
Nurture yourself with 25 treatment rooms specially designed to offer traditional Japanese treatments like Shiatsu massage, Sei-Tai Massage and signature facials. Guests can also enjoy foot massages, oil massages and Thai massage along with other services in the expansive public area of the spa
Shiatsu Massage
Shiatsu is an oriental therapy massages and has been popular in Japan since ancient times. Shiatsu refers to finger pressure, and is a massage using…
Detail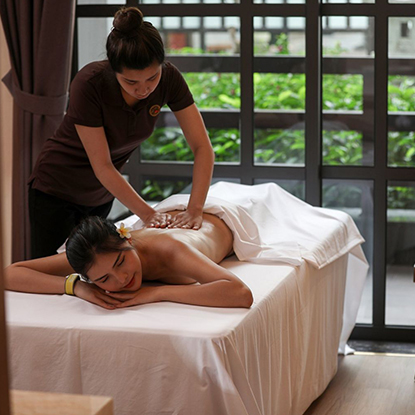 Foot Massage
Helps to reduce fatigue by focussing on a specific part on the sole of the foot is pressed strongly and the corresponding body part relaxes…
Detail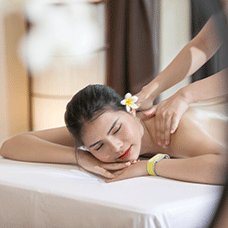 In Japanese, 温 泉- 'Onsen' means small, warm and fresh streams, purified by nature through geological strata and heated as flowing through volcanic lava areas. Thanks to that, mineral hotspring water also carries abundant pure, precious minerals, and extremely useful in health nourishing and beauty rejuvenation.