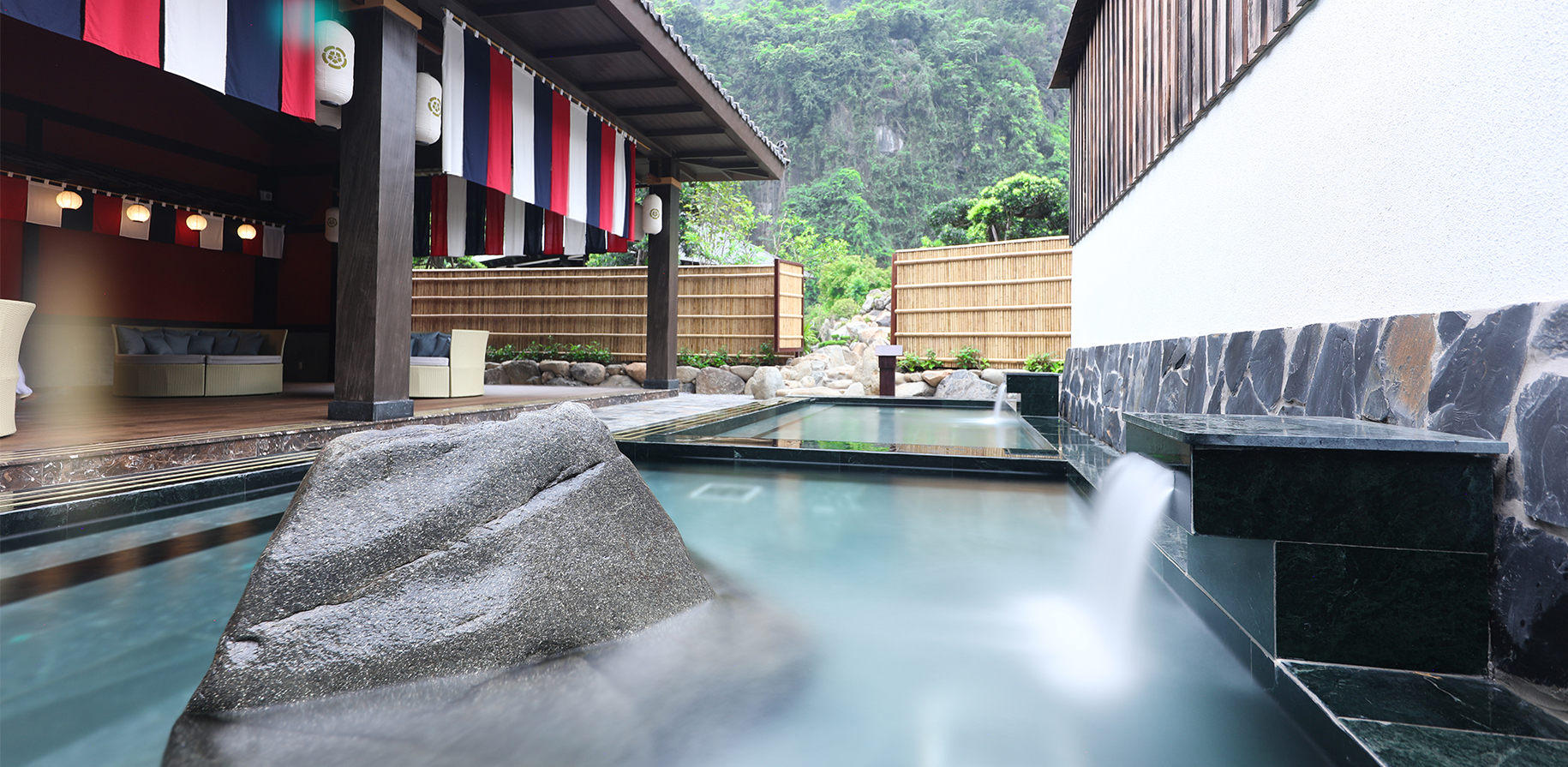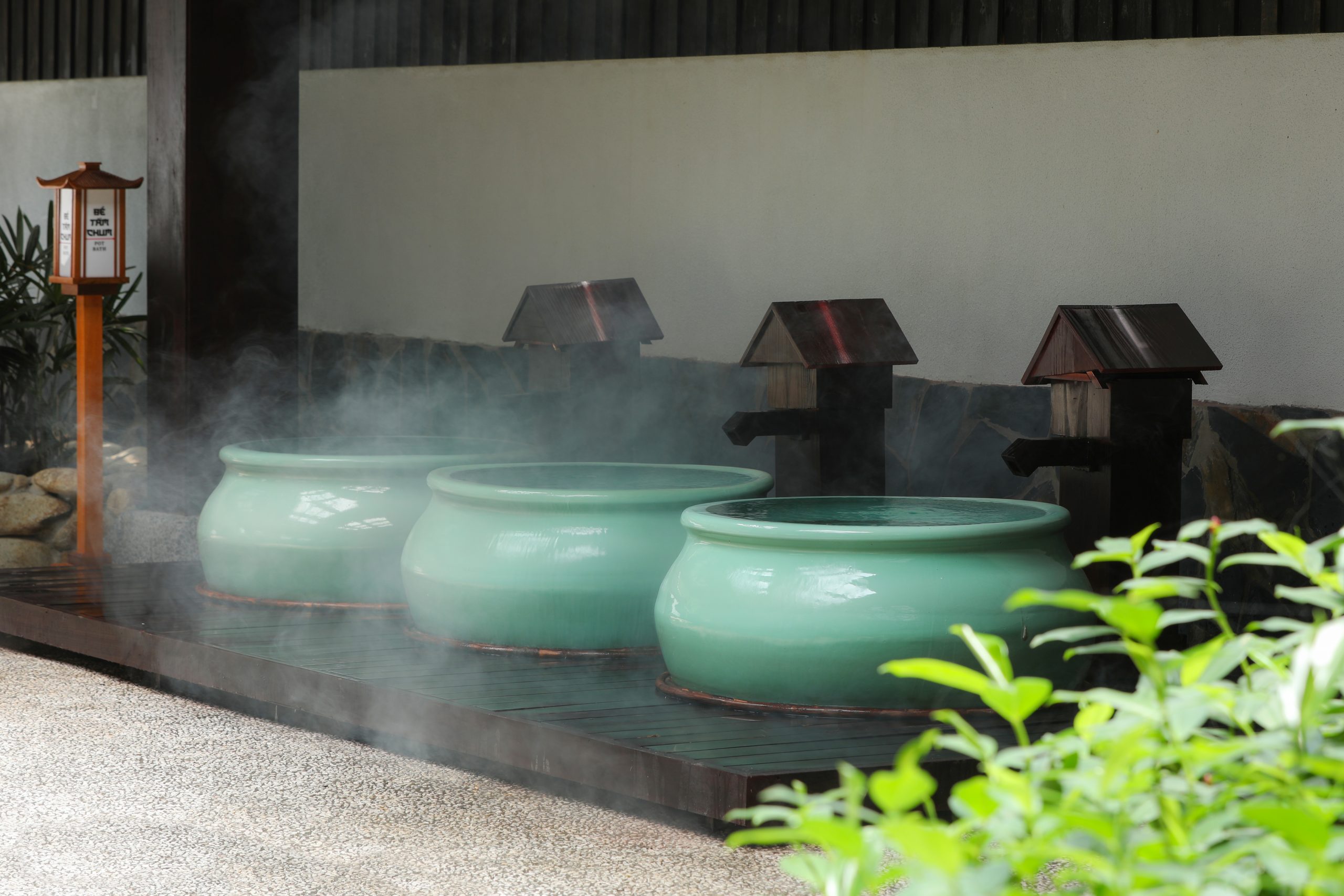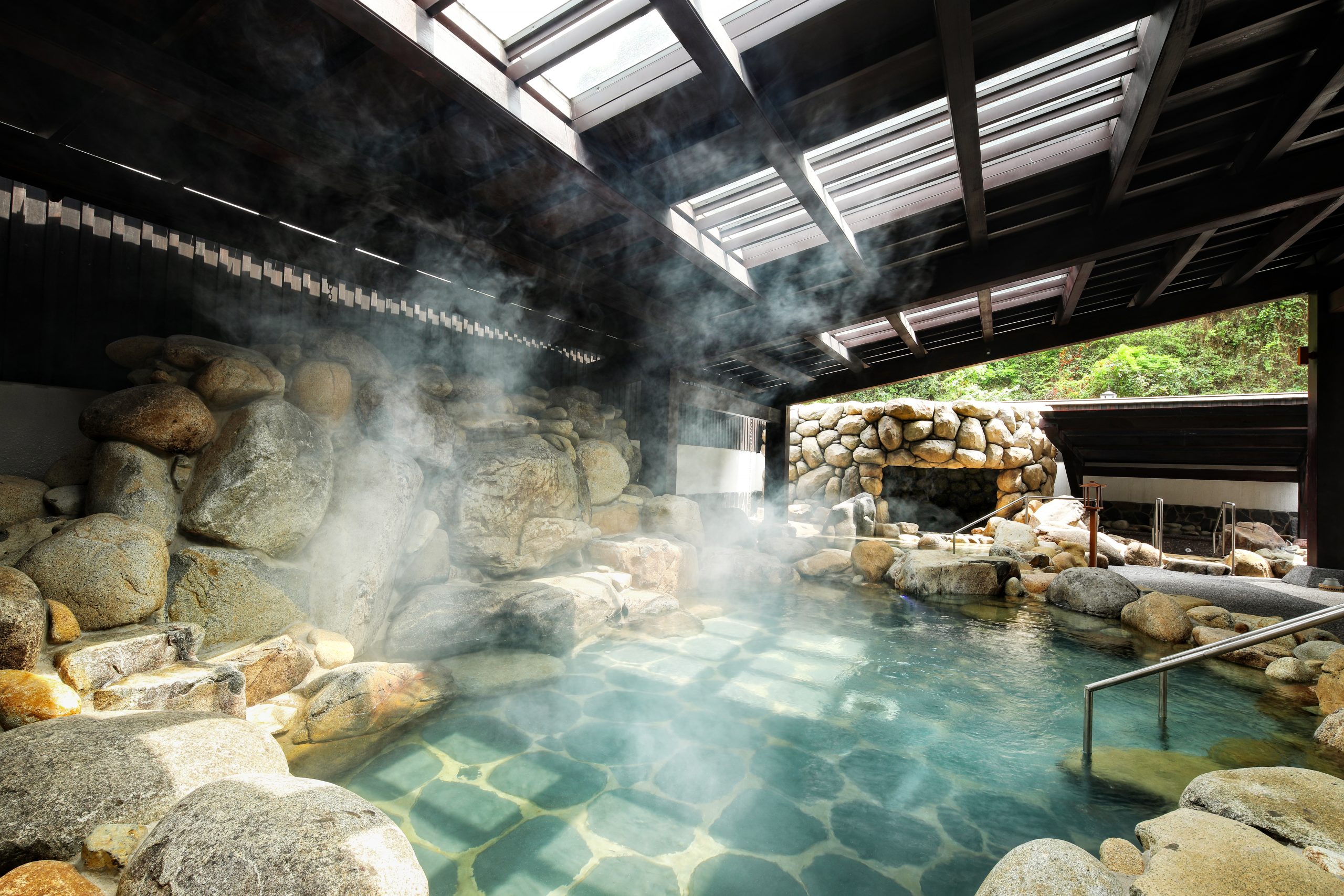 Hot mineral bath service
As the wonderful gift of nature, Yoko Onsen Quang Hanh's hot spring source is rich of many minerals, high salt composition and bromine (over 40mg / l), mild alkaline (pH 7.14). The natural spring with abundant pure and rare mineral contents offers various benefits to health, beauty and soul. The Public Onsen has 25 onsen baths & 18 pot baths for both males and females, bringing relaxation and retreat experience indoor and outdoor.
How to enjoy the onsen experience
Before entering the onsen bath, please take a shower and wash your hair.
Please use the rest room prior to entering the onsen bath
Remember to drink water to avoid dehydrating
The onsen water can be scalding, so please enter the bath cautiously
The recommended time is 5-10 minutes/time and have a short break between.
Culinary Experience at Yoko
The system of international buffet restaurants, bars and food-court with diverse culinary tastes such as Japan, China, Vietnam ... In particular, Yoko Onsen welcomes you…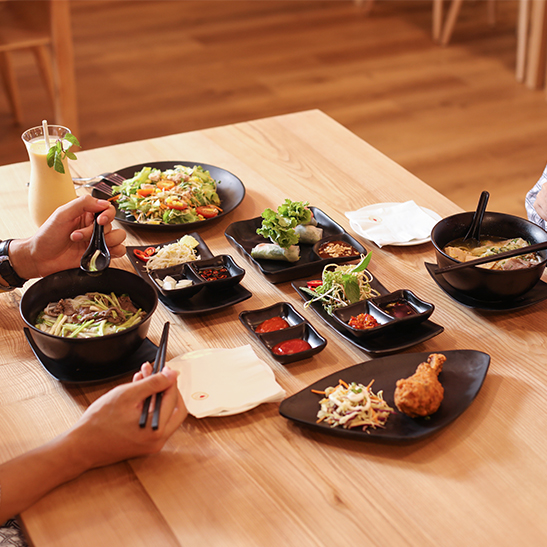 Chi tiết
Spa Services
Enjoy the great moments of relaxation, wellness, and beauty with our various Spa and Massage therapies with more than 25 treatment rooms.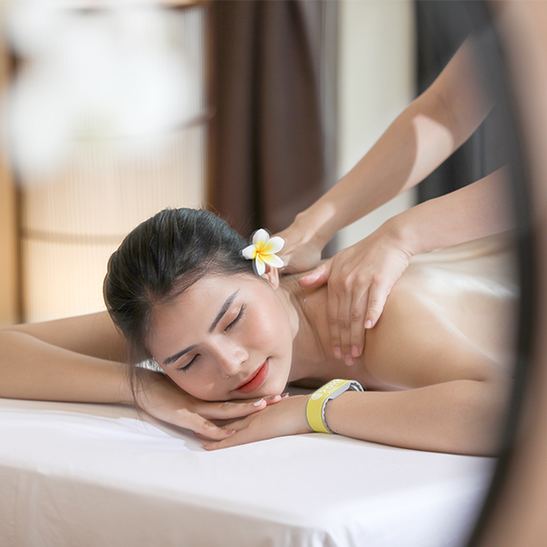 Chi tiết
Sauna services
Various types of hot and cold inhalation, help relax muscles, improve circulation and stimulate the release of endorphins in the body.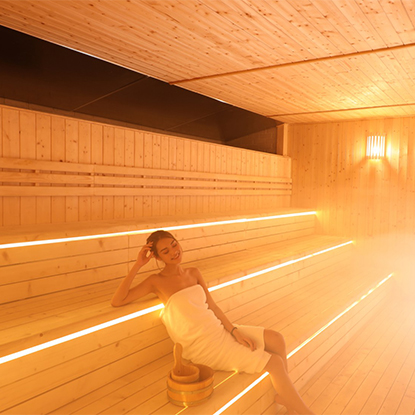 Chi tiết